Direct Technology Group's IT Consulting Services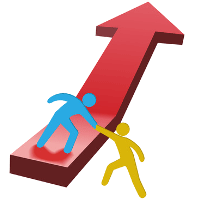 Providing thorough and complete IT road maps for businesses
A shifting business environment and a rapidly changing technology landscape are driving businesses like yours to rethink their IT and business strategies. With our deep expertise in network infrastructure and management, systems integration, network security, compliance, mobility and business continuity, Direct Technology Group can help you design and execute solutions that meet your unique business goals.
Flexible Solutions that Grow When You Do
We take into account where you are going, not just where you are.
Our IT solutions allow you to leverage your technology in a way that improves process and provides superior efficiency. Take your business above and beyond with Direct Technology Group. We can help you:
Evaluate network and security risk
Extend the value of your existing IT investment
Implement integrated backup and recovery solutions

Provide secure, remote access to apps and data

Proactively monitor and manage network performance

Focus on building your business instead of managing your network infrastructure

Meet demands for new capabilities
For more information about how the IT professionals at Direct Technology Group can help make technology work for you, contact us today, or call 954-739-4700, ext 231.